Dimond Grace Fellowship supports missionaries from around the world. We count it a blessing to be able to partner with these missionaries in prayer and through monthly financial

support. To make a donation in support of our missionaries, please place your gift in the offering plate on Sunday, or use the online giving section of our website.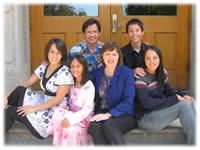 Justiniano Family, Tokyo Japan
Dimond Grace supports the Justiniano Family both in prayer and through monthly giving. The Justinianos have been faithfully serving the Lord since 1998. God has blessed their ministry during the past 10 years, and includes multiple locations throughout Japan including Tokyo & Okinawa. Please continue to pray as they return to the field later this summer. . .

Becker Family, Dublin Ireland

The Becker's have been faithfully serving the Lord in Ireland since 2002. One of their main undertakings is a marriage course designed to help young couples build a healthy marriage that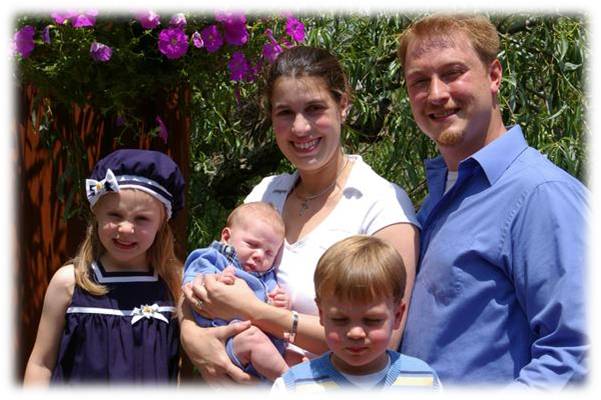 lasts a lifetime.They are also very involved in campus ministry at the local university. Scott & Rebekah can be contacted by e-mail at scottbecker@hotmail.com
Dillingham Family, Arctic Barnabas
While attending Dimond Grace Fellowship, Rob & Kristi discovered and developed their gift of serving others, which grew into a desire for full time service. In December of 2002 they came across Arctic Barnabas and confirmed their desire and God's calling to full-time ministry. Rob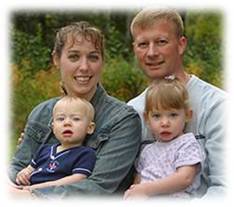 serves Arctic Barnabas as Chief Pilot, manages technical services, and assists the Director of Aviation. Kristi manages the Arctic Barnabas office, as well as uses her nursing skills throughout the Kenai community. To learn more about Rob & Kristi Dillingham, click here to visit their website.